Franklin Templeton's Notes from the Trading Desk offers a weekly overview of what our professional traders and analysts are watching in the markets. The European desk is manned by eight professionals based in Edinburgh, Scotland, with an average of 15 years of experience whose job it is to monitor the markets around the world. Their views are theirs alone and are not intended to be construed as investment advice.
Last week, global equity markets traded lower across the board amid a general "risk-off" tone due to a combination of headwinds and concerns. Trade war concerns escalated, and the Trump administration added another resignation to the list. Weak macro data also added to concerns, while a scandal-hit technology sector all contributed to steep declines.
The Digest
Trade War Concerns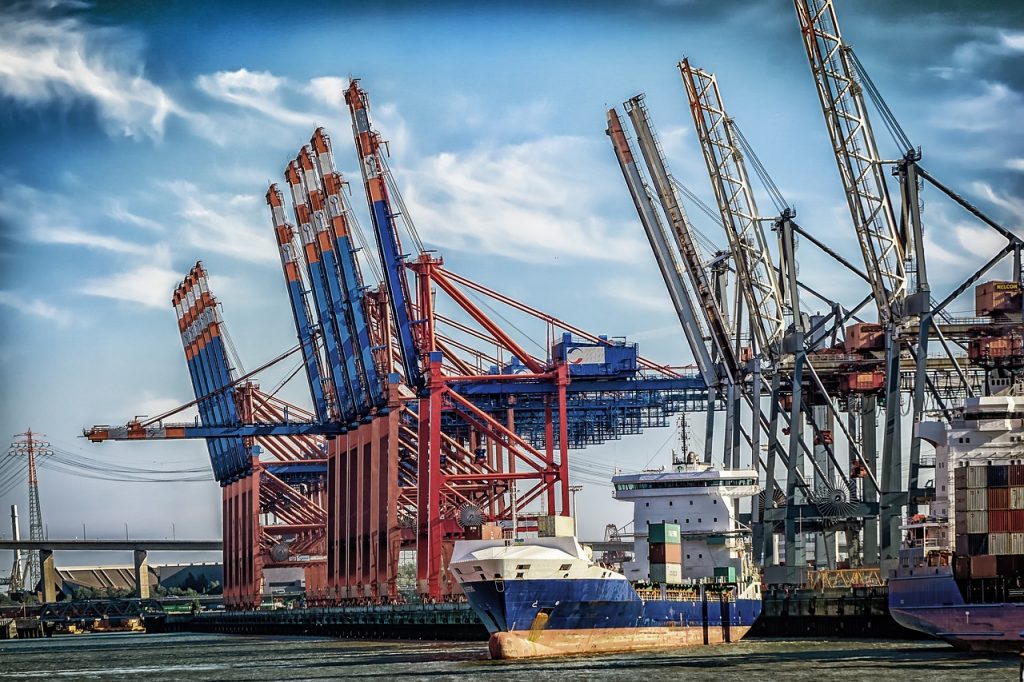 Concerns over a potential trade war between the United States and China took centre stage on Thursday (March 22), as US President Donald Trump announced plans to implement around US$50-$60 billion of tariffs on Chinese goods.
China retaliated by announcing US$3 billion of reciprocal tariffs. Exporter-heavy equity markets suffered as a result of the news: Asia and German equities, and European basic resources and autos stocks all finished the week lower.
However, more positive news for the United States' closest trading partners emerged mid-week as the European Union (EU), Australia, Brazil and South Korea all secured exemptions from US steel and aluminium tariffs. And US Secretary Steve Mnuchin tried to extend the slightly more positive sentiment by saying that there had been "productive" conversations between the United States and China on Sunday (March 25).
Tech Dip Continues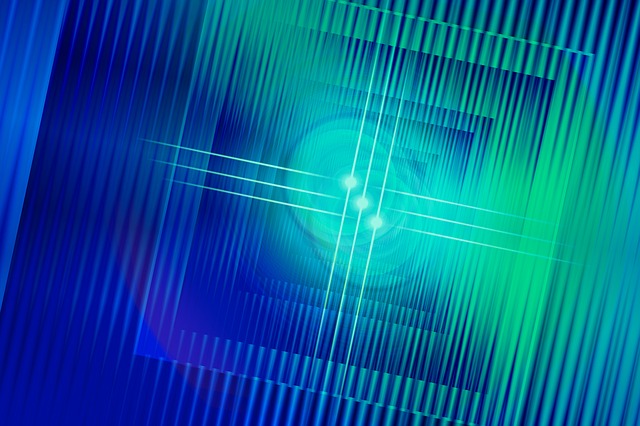 Negative headlines around the alleged misuse of personal data spooked some investors and led to a selloff in tech stocks, with the most aggressive selling in the United States and Europe. Importantly, the tech sector is considered to be one of the most crowded trades, so any moves lower could be exacerbated by a greater volume of investors trying to sell. In our view, the tech sector will likely lose out if a trade war were to arise between the United States and China.
Trump Administration Woes Fuel "Risk-Off" Behaviour
In yet another change in the Trump administration, National Security Advisor HR McMaster announced that he will be replaced by former United Nations ambassador John Bolton. Bolton is seen as a more hard-line appointment with regards to foreign policy and has been particularly hawkish on Iran and North Korea in the past. Earlier in the week, Bolton called the Iran nuclear deal a "strategic debacle" for the United States. In the context of last week, with markets already jittery, this news only added to the "risk-off" behaviour from investors.
Central Bank Commentary: A Breakdown
US Federal Reserve (Fed): The Fed meeting on Wednesday (March 21) was somewhat overshadowed by noise surrounding the trade war dynamic and the White House's revolving door.  As widely expected, a unanimous vote raised rates by 25 basis points (bps) to a range of 1.50-1.75%. The accompanying statement downgraded the current assessment of the US economy, but it was also careful to note that the economic outlook has strengthened in recent months, revealing increased optimism about the prospects for growth and inflation.
The Summary of Economic Projections (SEP) showed the median dot for 2018 remained at three interest rate hikes, short of the four that some economists had predicted. Consistent with the improved outlook, there was an upward shift in the 2019 and 2020 interest rate trajectories, suggesting a higher maximum interest rate. The 2018 dot plot implied a less hawkish Fed than anticipated by some, with the pace of hikes looking to remain gradual, suggesting that Jerome Powell's Fed is conscious not to spook markets prematurely.
Bank of England (BOE): As expected, the central bank voted 7-2 to keep rates on hold with known-hawks Ian McCafferty and Michael Saunders dissenting. The accompanying statement noted that the economy was moving broadly in line with the BOE's February outlook, keeping alive the prospect of a rate hike in May. One of the key takeaways from the central bank's outlook was its increasing confidence in rising wage growth, which was backed by last week's employment data, showing that UK wages are rising at their fastest pace since the end of 2016. The trade rhetoric from the United States was noted as an unwelcome development, but it was also said that this would not have a great deal of impact on the United Kingdom.
European Central Bank (ECB): ECB also made headlines during the week after headlines reported that ECB policymakers were shifting their debate to the expected path of interest rates, since some of its most dovish rate setters are now accepting that the quantitative easing programme should end this year. Sources said officials are comfortable with market forecasts, including for a rate hike by mid-2019, and the debate is turning increasingly towards how steep the rate path will be following an initial hike.
Last Week
Europe
European equity markets closed lower across the board, with most tech stocks closing in negative territory. European stocks in banks, and the mining and construction sectors also came under pressure. Merger and acquisition (Mamp;A) headlines boosted the European real estate sector, so stocks in real estate were the only ones to finish the week on more positive ground.
Italian parliament reconvened for the first time after the general election on Friday (March 23) to elect Roberto Fico of the Five Star Movement, and Maria Elisabetta Alberti Casellati of Forza Italia as speakers, after negotiations were led by the League's Matteo Salvini and the Five Star's Luigi Di Maio. Maio praised Salvini afterwards, which is a sign that the two populist parties could explore an alliance to form a government—a possible concern for equity markets, given the parties' extreme views.
Brexit was also in focus earlier in the week as the EU and United Kingdom agreed on a broad transition deal. The United Kingdom will remain in the EU customs union and single market until the end of 2020, but will not hold any power to weigh in on any decisions.
The pound was strong on the back of the transition deal, rallying to close the week up 1.36% versus the dollar. We would note that this transition deal is a political commitment. Any agreement on the transition period won't become legally binding until the final withdrawal agreement is signed (likely to be late this year or early next year). While the broad transition deal provided some relief, sentiment towards UK companies remains low, as UK firms that disappoint even slightly are being punished disproportionately by investors.
Americas
In the United States, all three major indices saw their biggest weekly declines since early 2016. Energy stocks finished the week higher, helped by the price of crude oil and Bolton's appointment of a so-called "neo-conservative" and foreign policy hawk, signalling the likelihood of a more hard-lined approach to future matters.
On Friday (March 23) headlines circulated on Bolton's views on Iran, raising expectations that former sanctions could be re-imposed. Oil prices also moved up last week after Saudi Arabian Energy Minister Khalid al-Falih said he hoped that Organization of the Petroleum Exporting Countries (OPEC) members and non-OPEC oil producers would continue to coordinate in curbing the global supply glut into 2019.
The US dollar finished the week lower on the back of Fed Chair Jerome Powell's first Federal Open Market Committee (FOMC) meeting, as well as the latest White House personnel changes and heading trade tensions.
Asia            
In Asia, investors seemed to move to traditional safe haven-type stocks as the Japanese yen firmed up. On the back of this currency move, Japanese stocks finished the week in lower territory. Elsewhere, macro data was mixed. Japan's trade balance narrowed by 99.6% to a ¥3.4 billion surplus in February as a rise in imports exceeded a rise in exports through the month. Nonetheless, Japanese February inflation came in line with expectations, and the Bank of Japan remains committed to reaching 2% inflation before easing monetary stimulus.
In China, equities were weak in general due to rising tensions on trading between China and the United States. Market jitters caused the sharpest intraday selloff in six weeks on Friday. It was a relatively quiet week for Chinese data, with the only notable release being the 0.2% rise in new house prices in February.
In Australia, employment growth data missed estimates, rising by 17,500 in February, in comparison to the 20,000 increase expected, while the unemployment rate ticked up to 5.6% from January's 5.5%.
Week Ahead
Economics
In Europe, we're awaiting the following macro data releases: French gross domestic product (GDP); German and French consumer confidence; and flash March consumer price index from Germany.
In the United States, we'll be looking out for: consumer confidence; final revisions to fourth quarter GDP; personal income and spending reports; and jobless claims.
Politics
We will be watching how the outcome from the United Kingdom and the EU's meeting on the post-Brexit Irish border affects equity markets this week.
Monetary Policy
The BOE will publish the record of its Financial Policy Committee.
Views You Can Use
Insight from Our Investment Professionals
Fed Remains in Tightening Mode in March
The US Federal Reserve remained in tightening mode at its March monetary policy meeting, raising its benchmark interest rate for the sixth time since December 2015. Chris Molumphy, chief investment officer, Franklin Templeton Fixed Income Group, offers his take on the market implications—and why he feels it's more important for investors to focus on the US economy's (healthy) fundamentals rather than the exact number of rate increases this year. Read More.
Can Anything Throw the Nine-Year-Old US Bull Off its Stride?
The current US equity bull market turned nine years old on March 9, 2018. It's natural to wonder if the tide is going to turn. As Sir John Templeton famously said: "Bull markets are born on pessimism, grow on skepticism, mature on optimism, and die on euphoria." And, as many pundits have noted, bull markets don't tend to die of old age. However, in light of heightened US market volatility of late, many investors may now be wondering what could cause a sustained US equity market downturn. Read More.
Today's Emerging Markets Embrace Technological Innovation
Emerging markets have not only embraced the use of technology, but have become global market innovators in many areas. Chetan Sehgal, senior managing director and director of portfolio management, Franklin Templeton Emerging Markets Equity, takes a look at how emerging markets have embraced technology, and explains why he's excited about investment opportunities in this space. Read More.
Global Economic Perspective: March
The Franklin Templeton Fixed Income Group covers US trade worries, the potential removal of presidential term limits in China, the Italian election aftermath and more in this month's Global Economic Perspective. Read More.
nbsp;
For timely investing tidbits, follow us on Twitter @FTI_Global and on LinkedIn.
Important Legal Information
This article reflects the analysis and opinions of Franklin Templeton's European Trading Desk as of March 26, 2018, and may vary from the analysis and opinions of other investment teams, platforms, portfolio managers or strategies at Franklin Templeton Investments. Because market and economic conditions are often subject to rapid change, the analysis and opinions provided may change without notice. An assessment of a particular country, market, region, security, investment or strategy is not intended as an investment recommendation, nor does it constitute investment advice. Statements of fact are from sources considered reliable, but no representation or warranty is made as to their completeness or accuracy. This article does not provide a complete analysis of every material fact regarding any country, region, market, industry or security.
Nothing in this document may be relied upon as investment advice or an investment recommendation.
Data from third-party sources may have been used in the preparation of this material and Franklin Templeton Investments ("FTI") has not independently verified, validated or audited such data. FTI accepts no liability whatsoever for any loss arising from use of this information and reliance upon the comments, opinions and analyses in the material is at the sole discretion of the user. Products, services and information may not be available in all jurisdictions and are offered by FTI affiliates and/or their distributors as local laws and regulations permit. Please consult your own professional adviser for further information on availability of products and services in your jurisdiction.
What Are the Risks?
All investments involve risk, including possible loss of principal. The value of investments can go down as well as up, and investors may not get back the full amount invested. Stock prices fluctuate, sometimes rapidly and dramatically, due to factors affecting individual companies, particular industries or sectors, or general market conditions. Bond prices generally move in the opposite direction of interest rates. Thus, as prices of bonds in an investment portfolio adjust to a rise in interest rates, the value of the portfolio may decline. Investments in foreign securities involve special risks including currency fluctuations, economic instability and political developments. Investments in developing markets involve heightened risks related to the same factors, in addition to those associated with their relatively small size and lesser liquidity.
Past performance is not an indicator or guarantee of future performance.
Links to External Sites
Franklin Templeton Investments is not responsible for the content of external websites.
The inclusion of a link to an external website should not be understood to be an endorsement of that website or the site's owners (or their products/services).
Links can take you to third-party sites/media with information and services not reviewed or endorsed by us. We urge you to review the privacy, security, terms of use, and other policies of each site you visit as we have no control over, and assume no responsibility or liability for them.