Franklin Templeton's Notes from the Trading Desk offers a weekly overview of what our professional traders and analysts are watching in the markets. The European desk is manned by eight professionals based in Edinburgh, Scotland, with an average of 15 years of experience whose job it is to monitor the markets around the world. Their views are theirs alone and are not intended to be construed as investment advice.
Last week, global equity markets staged an impressive recovery in the face of a number of headwinds. Fears over a potential trade war between the United States and its trading partners eased. Meanwhile, Italy's populist parties battled to form a new government after the inconclusive Italian election. However, better-than-expected US macro data helped lift sentiment across the globe towards the end of the week.
The Digest
"Trade War" Concerns Ease, US Macro Helps Sentiment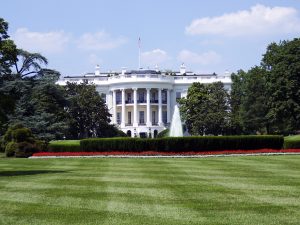 Last week, concerns over a potential trade war eased as rhetoric from the White House became less aggressive. The announcements excluded key trade partners Mexico and Canada from the steel and aluminium tariffs.
In addition, a number of US trade partners, including Brazil, South Korea and Japan, are said to be considering applying for exemption from the levy. The EU also said it was counting on exclusion from the metal tariffs. Against this still-problematic backdrop, investors do appear to be more comfortable with any potential impact from the Trump administration's approach, barring any immediate escalation.
Looking ahead, the tariffs' impact on the US trade relationship with China will be important. China stated it was strongly opposed to the imposition of tariffs and would take effective measures to protect its rights.
As anticipated, Trump's top economic advisor Gary Cohn resigned. Cohn was perceived as a pragmatic and market-friendly influence on the Trump administration, so his departure was taken negatively by markets initially. The long-term impact, however, remains to be seen.
Positive US Employment Data Lifts Investor Sentiment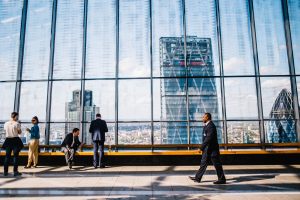 Global equity markets received a boost from positive US employment data on Friday (March 9). The headline number of nonfarm payroll jobs added in February came in at 313,000, far ahead of consensus expectations of 205,000. Average hourly earnings eased to 2.6% versus expectations of 2.8%, and the unemployment rate ticked higher to 4.1%, above expectations of 4%.
Some market commentators have described the current environment as a so-called #8220;Goldilocks#8221; market condition: good economic growth without the inflationary pressure that could lead the US Federal Reserve to accelerate the pace of interest rate hikes. In other words, the economic conditions are not too hot and not too cold.
Recall that the January employment data provided the initial spark for the sharp correction in equity markets in February, as the high average hourly earnings generated concerns of rising inflation.
The US 10-year Treasury yield came back up to 2.9%. Going forwards, it will be important to keep an eye on the US 10-year yield as we approach the upcoming consumer price index (CPI) inflation data and the Fed meeting further ahead on March 20-21.
ECB Meeting Provides Talking Point in Europe
In Europe, the European Central Bank (ECB) meeting on Thursday (March 8) garnered more attention than political events across the continent. As expected, the ECB kept interest rates unchanged, but it did remove the explicit pledge to increase its quantitative easing (QE) programme if needed. Some investors were caught off guard, leading to a period of volatility following the announcement.
Otherwise, the ECB statement was largely unchanged as the central bank committed to keep rates on hold until well past the end of QE, which is scheduled at least until September 2018. European equity markets did settle down following ECB President Mario Draghi's subsequent press conference, as he struck a fairly dovish and non-committal tone.
Last Week
Europe
European equity markets finished higher across the board last week as risk appetite improved. Technology stocks were standout performers, and utilities and industrials were generally strong, while some financials and media stocks had more muted gains.
Last week's macro data from Europe was overall softer than expected. German, Spanish and French industrial production figures all came in lower than expected. In the United Kingdom, weaker foreign exchange margins and pricing competition raised concerns for the retail space.
However, positive sentiment was found in German equities last week, after the country's Social Democrats (SPD) voted to join a coalition with Chancellor Angela Merkel, putting an end to Germany's five-month political deadlock.
Elsewhere, the situation in Italy is far from clear after the general election resulted in a hung parliament.
Italian stocks showed resilience last week, perhaps helped by some relief that there will be no government action for some time, allowing the economy to drive on with recovery.
There wasn't much notable in the way of Brexit headlines last week. Sterling did show some resilience and a glimmer of stability last week. The currency staged its smallest weekly move since February 2016 and closed up 35 basis points against the US dollar.
Americas
US equities closed the week higher across the board after staging a rally on Friday following the better-than-expected February nonfarm payroll data.
As we saw in Europe, technology stocks were market leaders. Shares in banks and the financials were also generally strong as the Senate appeared to be moving closer to the largest re-write of the Dodd-Frank Act since the financial industry regulation was enacted in the wake of the 2008 financial crisis.
Asia
Risk-on sentiment was apparent in Asia as equities closed last week mostly higher, while the traditional safe-haven of the Japanese yen weakened.
The Bank of Japan (BOJ) left the existing stimulus package unchanged at the monetary policy meeting last week (March 8-9). BOJ Governor Haruhiko Kuroda said the central bank would continue with easy monetary policy until inflation hits the target of 2%. Note that the next BOJ monetary policy meeting will have a revised board, which could lead to a dovish shift.
Likewise, the Reserve Bank of Australia also left rates unchanged, and said inflation would likely remain low for some time.
In China, markets held up well despite talks of a US metal tariff. Macro data was supportive with CPI showing a solid pick up on Friday and trade balance data showed a large jump in exports.
Week Ahead
Economics
In Europe, the following data points are scheduled for release: fourth-quarter eurozone employment data and January industrial production, and German CPI for February.
The following macro releases are expected in the United States: February CPI, which will be subject to scrutiny given the recent upward surprise in January inflation, along with the February producer price index (PPI), import and export price indexes, housing starts and industrial production.
In Asia, Japan February PPI will be published.
Politics
Angela Merkel starts her fourth term as German Chancellor on Wednesday (March 14).
The United Kingdom will publish potentially controversial estimate of the impact Brexit divorce payments will have on its public finances for the first time. EU government officials will also kick off a four-day meeting to discuss the EU's Brexit position.
Views You Can Use
Insight from Our Investment Professionals
What the Italian Election Tells Us About Populism in Europe
With the voting over in the Italian election, the horsetrading to form a government is underway. David Zahn, Franklin Templeton's head of European Fixed Income, looks at the permutations and considers the possible investment implications. Read More.
Environmental, Social and Governance Factors in Global Macro Investing
Environmental, social and governance (ESG) factors are being recognised in fixed income investing as value-added indicators of potential economic performance. In the latest edition of "Global Macro Shifts," the Templeton Global Macro team outlines how it integrates ESG factors into its research process. Read More.
How Infrastructure Companies Could Rebuild the World
Wilson Magee, director of global real estate and infrastructure securities, Franklin Real Asset Advisors, gives his take on planned infrastructure projects in emerging markets. He also builds a case for listed infrastructure companies providing the capital and expertise needed to fix America's aging infrastructure. Read More.
Why It's Not Time to Squeeze the Brakes on Indian Equities
As Indian equities have come off the peaks from the start of the year, some emerging-market investors may be feeling a little cautious. Despite this pullback in stocks, Sukumar Rajah, Senior Managing Director and Director of Portfolio Management, Franklin Templeton Emerging Markets Equity, thinks the current investment environment, coupled with some homegrown drivers, could spur on the Indian equity market to provide even more opportunities than before. Read More.
Our Franklin Templeton Fixed Income Group examines the return of volatility in this month's Global Economic Perspective. Here, they see this year's rise in US Treasury yields as a healthy development. For some time, we think long-term interest rates have appeared too low. Read More.
For timely investing tidbits, follow us on Twitter @FTI_Global and on LinkedIn.
Important Legal Information
This article reflects the analysis and opinions of Franklin Templeton's European Trading Desk as of March 12, 2018, and may vary from the analysis and opinions of other investment teams, platforms, portfolio managers or strategies at Franklin Templeton Investments. Because market and economic conditions are often subject to rapid change, the analysis and opinions provided may change without notice. An assessment of a particular country, market, region, security, investment or strategy is not intended as an investment recommendation, nor does it constitute investment advice. Statements of fact are from sources considered reliable, but no representation or warranty is made as to their completeness or accuracy. This article does not provide a complete analysis of every material fact regarding any country, region, market, industry or security.
Nothing in this document may be relied upon as investment advice or an investment recommendation.
Data from third-party sources may have been used in the preparation of this material and Franklin Templeton Investments ("FTI") has not independently verified, validated or audited such data. FTI accepts no liability whatsoever for any loss arising from use of this information and reliance upon the comments, opinions and analyses in the material is at the sole discretion of the user. Products, services and information may not be available in all jurisdictions and are offered by FTI affiliates and/or their distributors as local laws and regulations permit. Please consult your own professional adviser for further information on availability of products and services in your jurisdiction.
What Are the Risks?
All investments involve risk, including possible loss of principal. The value of investments can go down as well as up, and investors may not get back the full amount invested. Stock prices fluctuate, sometimes rapidly and dramatically, due to factors affecting individual companies, particular industries or sectors, or general market conditions. Bond prices generally move in the opposite direction of interest rates. Thus, as prices of bonds in an investment portfolio adjust to a rise in interest rates, the value of the portfolio may decline. Investments in foreign securities involve special risks including currency fluctuations, economic instability and political developments. Investments in developing markets involve heightened risks related to the same factors, in addition to those associated with their relatively small size and lesser liquidity.
Past performance is not an indicator or guarantee of future performance.
Links to External Sites
Franklin Templeton Investments is not responsible for the content of external websites.
The inclusion of a link to an external website should not be understood to be an endorsement of that website or the site's owners (or their products/services).
Links can take you to third-party sites/media with information and services not reviewed or endorsed by us. We urge you to review the privacy, security, terms of use, and other policies of each site you visit as we have no control over, and assume no responsibility or liability for them.